Women's Outdoor Retreat: Deepening Connection with Self & Nature
This retreat was cancelled due to heavy rain. Please stay tuned for upcoming retreats.
This one-day experiential program will offer guidance and support in connecting with nature through Forest Bathing, sensory experiencing with nature, embodiment practices (light trail hiking and gentle yoga), speaking/listening in council and other engaging practices. As a supportive group, we'll hold space for others' exploration as we deepen our connection with our own authentic self.
Guided by Jennifer Owens and Jordan Dye.
This retreat will be held from 9 a.m. to 4 p.m. on Saturday, Nov. 30 at Jefferson Memorial Forest, Fairdale – Horine Park Entrance (directions). Also, check out this Map of Horine Hiking and Camping Area.
Learn more on the Shinrin-Yoku Society of Kentuckiana webpage. To register or for questions, please contact Jordan Dye at jordandyemsw@gmail.com or call her at 502 727 3096. 
A Saturday overnight option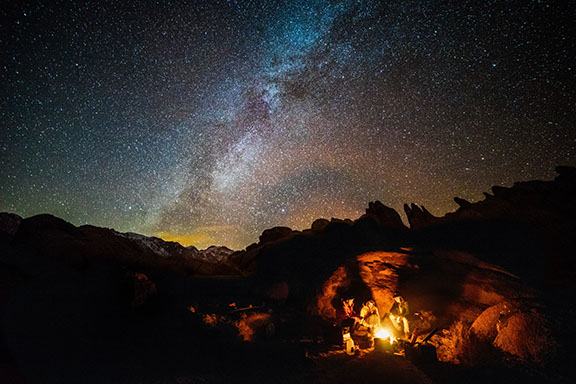 will include a short evening hike, drumming (if the weather is clesar) and sharing around the campfire. (Bring your own camping gear.) Meals: a shared lunch, and dinner will be provided.

This program involves light trail hiking and periods of sitting. Let us know of any accommodations you may need.
We look forward to sharing this experience with you.
Day-Long Retreat at Buck Creek Sanctuary
Join us for a day-long retreat at Buck Creek Sanctuary
Saturday, Nov. 9, 2019
Please plan to arrive by 9:30/9:45am - event will end at 3:30pm
Opportunities will be offered for connecting with the land, connecting with each other, and connecting within. Activities will include forest bathing, a guided forest walk, and Earth honoring rituals.

Please bring a journal and an offering for the land. Traditionally, this would include tobacco, cedar, sage, or sweetgrass, but could also be a beautiful piece of nature taken from your own yard. A light, vegetarian lunch will be provided. Feel free to bring a snack if needed.

Buck Creek Sanctuary is approximately a 40-minute drive from downtown Louisville at 4309 Smith Campground Rd SE - Elizabeth, IN 47117. (Click here for directions)
To register or ask questions, please e-mail SusanCallander@gmail.com Retreat is full. You may contact Susan to be placed on a waitlist.
Suggested Donation: $25-$45
Submit payment via PayPal or Venmo- @Ken-Kleiber-1
Ken Kleiber, Licensed Message Therapist and Reiki Master Teacher, is the caretaker of Buck Creek Sanctuary. His dream is to create a sacred space where plants, animals, and humans can interact and heal.

Jordan Dye, MSW, is a Mindful Living Coach and certified social worker. Jordan's intention is to share practices for developing greater awareness of oneself and connection with nature. She leads forest bathing outings and co-leads mindfulness mediation programs.

Lee Grace is the site supervisor at Blackacre State Nature Preserve. For the past 10 years he has worked on farms and in forestry crews across the country. He has extensive knowledge in local edible and medicinal flora and fungi.